ANSI 105 - Cut Resistance | Changes You Need to Know About (2016)
Keeping everyone safe on the job site with the proper hand protection can be a daunting task. If you are struggling to maintain proper hand protection on-site, a glove audit may just be what you need to get you on track. With the introduction of newer ANSI and EN388 standards over the last few years, there are a few changes you need to know about and we're here to fill you in. If you're curious about the current state of the EN 388 standard, we cover this in another blog post which revolves around that topic.
In 2016 the industrial glove industry saw a monumental shift in the various methods in which gloves were rated. The first major change that impacted the ANSI 105 standard was the shift from 5 levels of cut protection to 9.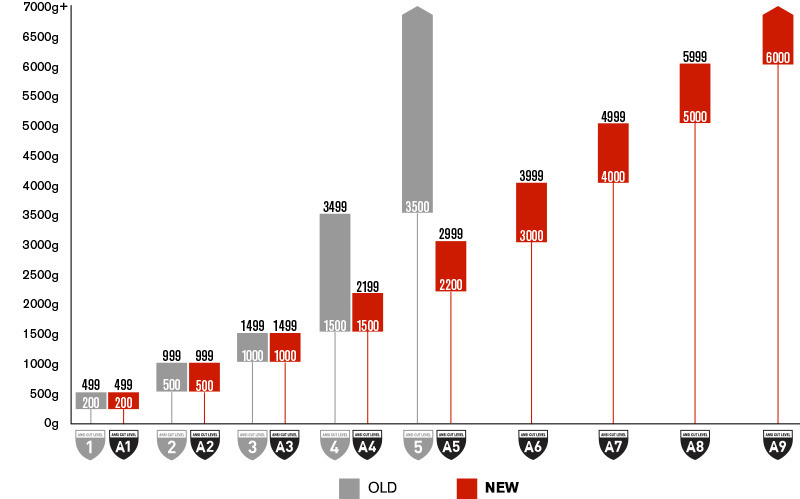 The main reason for this change was the notable gaps between cut levels that led to a higher chance that glove users would select the wrong hand protection. Expanding the cut protection criteria from 5 levels to 9 has allowed safety specialists and purchasers to make more informed, targeted decisions when selecting a hand protection solution.
Another important update that took place in 2016 was the introduction of the International Standards Organization's (ISO) 2016 review: "Protective clothing - Mechanical properties - Determination of resistance to cutting by sharp objects". The primary change that came from this was the implementation of the ASTM F2992-15 "TDM-100", a new, more reliable method of testing cut protection. In contrast to the EN 388 standard which uses the TDM-100 as a companion to the traditional Cut Test, the ANSI 105 standard completely replaces its traditional cut testing methods with this test.
The implementation of this new method was done as a result of previous inconsistent results due to dulling blades from repeated testing. TDM-100 counteracts this flaw by generating consistent cut lengths with blades that are replaced after each cut to ensure the blade in use is just as sharp as the last. The TDM-100 passes cut lengths across the material being tested at various grams of force to determine the amount of force needed to penetrate the material. Five samples are taken and tested at three different gram weights and then scores are averaged to determine the cut level awarded.
These changes have been a step in the right direction for cut standards. By adding 4 new cut protection levels, users no longer have to go to cut level 5 for applications with cut threats >3500 grams to cut. This original approach to cut levels would leave users with a false sense of protection. Now with a larger scale of cut levels, users can now get more appropriate coverage from cut threats.

If you or your team are in need of proper hand protection to protect against cutting hazards, please do not hesitate to contact us. One of our resident glove specialists or sales reps would be more than happy to assess your glove needs and provide you with a tailored solution.