Custom Logoed Clothing and PPE - Feature Friday
Welcome back to Feature Friday, the video and blog series where we discuss the season's relevant safety products, answer frequently asked questions, and discuss industry safety.
This week, we're talking about a service that has become increasingly popular with our customers across various industries: putting logos on clothing and Personal Protective Equipment (PPE).
Why Customize my Gear?
There are many benefits to having your logo displayed on your clothing and PPE, the first being that it projects a professional look in and around the job site. This not only unifies your employees but ensures that your crew stands out. You could also use this service to advertise your brand or to promote a message/slogan. Other options include customization at the individual level by adding employee names to the item, which is a popular option for holiday gifts, to celebrate career milestones, or to reward unique accomplishments.
What Products Can My Logo Go on?
At MacMor Industries, we are always looking for ways to expand our offering of customizable products. Currently, your logo can be put on High-Visibility Safety Apparel (HVSA) including vests, hoodies, shirts, parkas, as well as Personal Protective Equipment including hard hats and gloves. Logo placement varies depending on the item, but here are some examples of possible placement: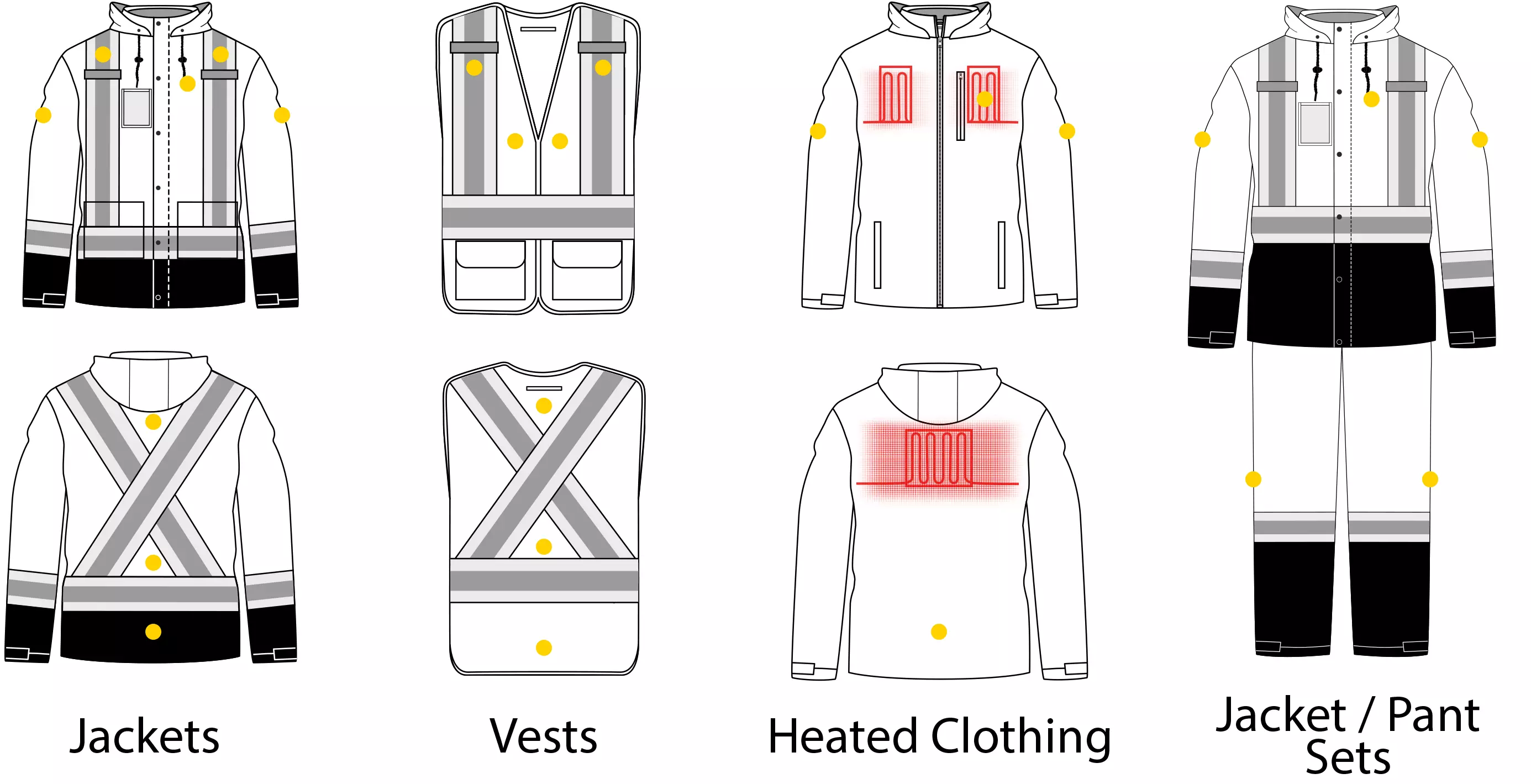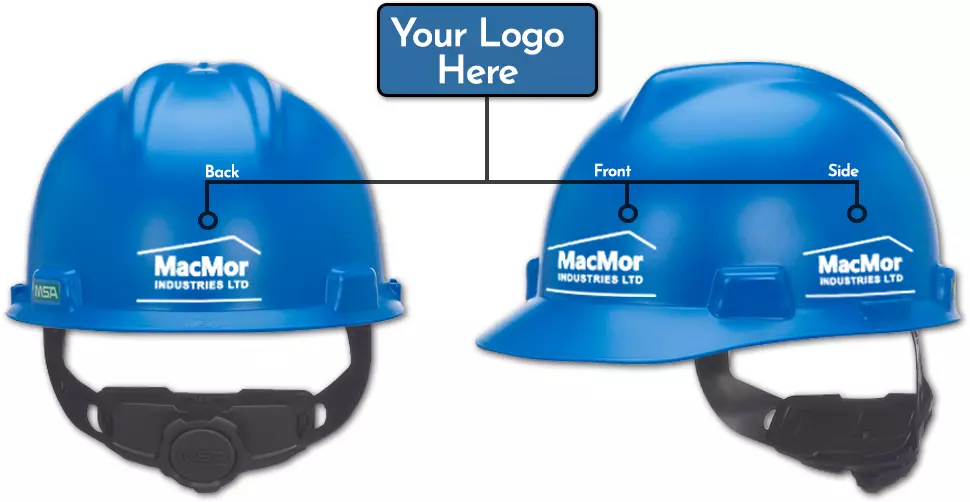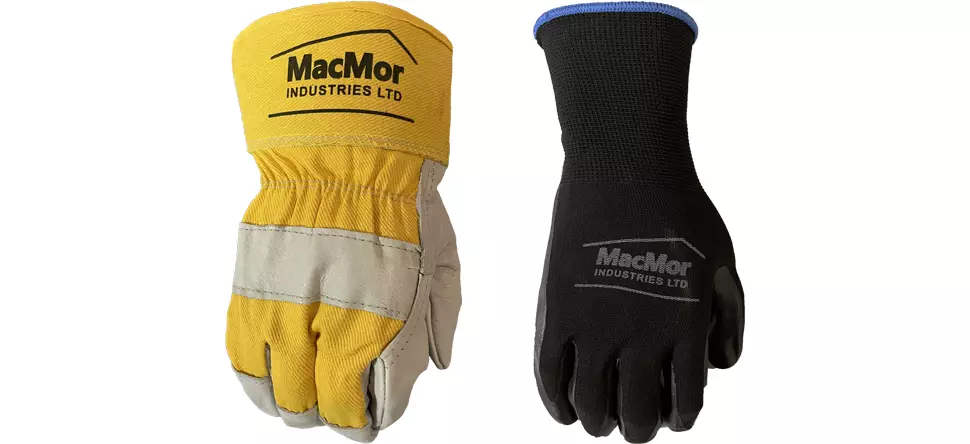 What Method is Used to Put Logos on My PPE?
There are 3 different decoration styles that can be used to brand your gear: Embroidery, Heat Transfer, and Pad Printing.
Embroidery
Embroidery involves embedding your design right onto the material with a needle and thread. This creates a luxurious look and is by far the most durable design method of decoration. An embroidered logo will last through many washes, and if properly cared for will outlast the garment itself. Please note that embroidery is not recommended for small logos or logos with a lot of detail. Embroidery is also not available on rainwear or FR-rated garments as this process directly compromises their waterproofing and flame retardant properties.

Heat Transfer
Heat transfer is the process of printing a logo that is then cut and glued directly onto the garment using a heat press. This type of customization can be done on all types of fabric. One key advantage to Heat Transfer is it allows for more precision when printing detailed logos. It is important to know that this process is exclusive to garments and cannot be done over reflective stripes as it will damage the material and compromise the retroreflection.
Pad Printing
Pad Printing applies a thin layer of ink to objects using a rubber stamp, which can be done for any shape and size. It is the most versatile form of customization and can be applied on both smooth and textured surfaces. It generally allows for extreme precision when printing detailed images. Pad printing can also precisely showcase most colours, enhancing the ability to print your design as accurately as possible. One of the downsides of Pad Printing is that it uses ink, which means that wear and tear will affect the logo or message over time and can eventually wear out.
What Do I Need To Provide?
At MacMor, we make logoing your PPE simple. The only thing we need from you is:
The part number for the product you want to customize
Quantity of the item(s) and size(s) you need (Note: minimum orders apply; contact us for more details)
Where you would like the logo to be placed
What method you would like to have your customization done in (Embroidery, Heat Transfer, or Pad Printing)
Note: available decoration options will depend on the item in question
Contact Us
As always, thanks for reading – we hope you learned a thing or two about logoed clothing. If you have any questions, please do not hesitate to contact us; our team of dedicated safety experts would be more than happy to help you get custom gear made for you and your team.
Like the Blog and Video? Please consider sharing it with your friends and your team.